Teachers' Day Quiz 2021: Celebrate the legacy of S Radhakrishnan, other teachers
Teachers' Day Quiz 2021: Celebrate the legacy of S Radhakrishnan, other teachers
Teachers' Day 2021 Quiz: Take this quiz on Teachers' Day to test your knowledge of history, teachers, leaders and education.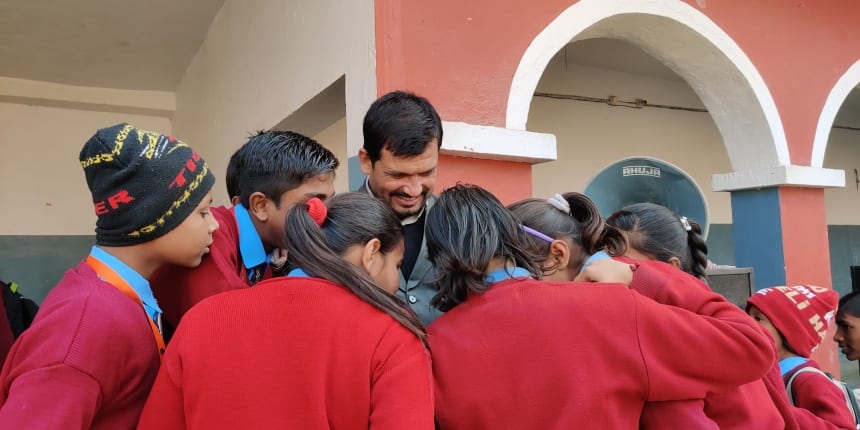 NEW DELHI: Teachers' Day 2021 marks the birth anniversary of Dr Sarvepalli Radhakrishnan. The first Vice President and second President of India, Radhakrishnan was also a philosopher, a politician and above all, a teacher.
Teachers' Day is celebrated to acknowledge and applaud the contribution of those profession to the development of youth, and through them, the nation. This year on Teachers' day 2021, President Ram Nath Kovind will felicitate 44 teachers from across the country who have made dedicated efforts to improve school education, in the present of the education minister Dharmendra Pradhan.
The National Teachers Award 2021 will be conferred upon teachers from Uttar Pradesh, Maharashtra, Tamil Nadu, Telangana, Andhra Pradesh, Assam, Sikkim, Odisha, Bihar, Gujarat, and Rajasthan. Nine of the awardees this year are women.
Careers360's Teachers' Day 2021 Quiz tests your knowledge about teachers, education and institutions.
The sharp rise in COVID-19 cases over April and May claimed the lives of hundreds of school, college and university teachers and educators. Many school teachers succumbed to COVID-19 in Uttar Pradesh and Telangana, many after contracting the infection while serving as polling staff in local elections. The loss, undoubtedly immense, makes the day even more significant to celebrate teachers' contributions in the field of education.
Try Careers360's older quizzes:
Write to us at news@careers360.com.