ASER 2021 Report: Government school enrollment rises, most sharply in UP, Kerala
ASER 2021 Report: Government school enrollment rises, most sharply in UP, Kerala
ASER 2021: Government school enrollment rose from 65.8% in 2020 to 70.3% in 2021, over a five-point increase, during COVID-19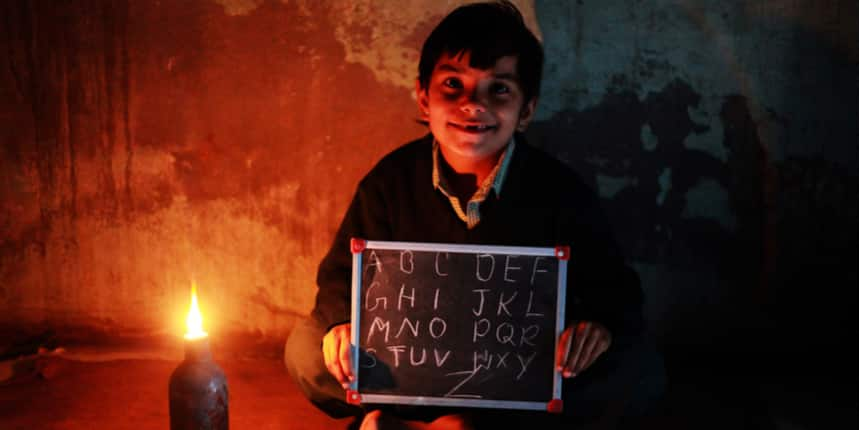 NEW DELHI: Government schools across India have seen increased enrollment of students which coincided with a decrease in the same for private schools, according to the new Annual Status of Education Report (ASER) 2021. ASER 2021 confirmed multiple reports of migration from private schools to government schools across India.
4 min read
Mar 05, 2022
According to ASER 2021, government school enrollment has increased from 65.8 percent in 2020 to 70.3 percent in 2021. During the same period, private school enrollment fell from 28.8 percent to 24.4 percent.
The number of children not enrolled in schools is at 4.6 percent in ASER 2021, which was exactly the same as last year's report.
Also Read | CBSE Term 1 Exams: Minor subjects major problem for Delhi Government schools

ASER is an annual survey conducted by the education non-profit Pratham in the rural areas of India. Apart from the increased enrollment in government schools, the report also found that the availability of smartphones among both government and private schools students has increased. Despite this, most students surveyed could not access devices to attend online classes.
The report also noted an increase in paid tuition across India. It also found that government schools were much better in ensuring that students have access to textbooks of their grade than private schools.
ASER 2021 was conducted in 25 states and three union territories (UTs) spanning across 581 districts. The report was done through a phone survey of more than 76,000 households and 7,000 schools which included more than 75,000 children between the ages of five to 16.
Government Schools: Uttar Pradesh, Kerala
The report noted that the enrollment in private schools had seen a steady increase from 2006 to 2014. However, recent trends indicate that this figure is going down.
"Incidence of private schooling in India has been rising over time. From 2006 to 2014 there was a steady increase. After plateauing around 30% for a few years, there has been a significant decline in the pandemic years," the report said.
The report, however, noted that it is difficult to say whether this is a temporary phenomenon or not.
Also Read | Only 8% of children are studying online regularly in rural areas: Report

Uttar Pradesh and Kerala saw the most increase in enrollments with an increase of 13.2 percentage points and 11.9 percentage points respectively in 2021 compared to 2018.
Also, all government schools in the southern states, except Telangana, have seen an increase of more than eight percentage points in government school enrollment this year as compared to 2018.
The report also noted that the increase in government school enrollment was not limited to any particular grade or gender but it was throughout. However, the report found that the number of girl children in government schools was much higher than the number of boy children.
"Even before COVID-19, the proportion of girls enrolled in government schools was higher than that of boys for each grade and age. This continues to be the trend over time,"
Tuitions: West Bengal, Odisha
The report found that the number of children taking paid tuitions has increased during the pandemic.
"Even before COVID, in 2018, there were large variations across states in proportion of children who took paid tuition classes. However in the period 2018 to 2021 there is a marked increase across almost all states in percentage if children attending tuition classes," said the report.
Also Read | Learning levels dropped in 80% children due to school closure: UNICEF

States such as West Bengal, Bihar and Odisha have the most number of students taking paid tuition. However, Kerala is the only state which showed the opposite trend with the number of students taking tuition falling from 28.2 percent in 2018 to 18.8 percent in 2021.
"During an extended period of school closure and uncertainty, it is not surprising to see the emergence of "tuition" or local coaching classes as a response. Nationally, in 2018, less than 30 % children took tuition classes. But by 2021, this number has reached 40 percent," the report noted.
Smartphones: Kerala, Himachal Pradesh, Punjab
The report also found that the availability of smartphones in homes has gone up since the pandemic. Among students enrolled in government schools, the availability of smartphones at home has gone up from 29.6 percent in 2018 to 56.4 percent in 2020 to 63.7 percent this year.
In private schools, the availability of smartphones went up from 49.9 percent in 2018 to 74.2 percent in 2020 to 79 percent this year.
As per ASER 2021, 67.6 percent students in both government and private schools have access to smartphones. However, the report noted that increase in availability did not necessarily mean increase in access.
According to the report, although 67.6 percent of all enrolled children have at least one smartphone available at home, 26 percent of them have no access to it at all.
"There is substantial variation in access to smartphones by the grade of children. More children in higher classes have access to smartphones as compared to children in lower grades," the report found.
Kerala, Himachal Pradesh and Punjab were the states with most access to smartphones with 97.5 percent, 95.6 percent and 89.9 percent of students with access, respectively. Bihar, West Bengal and Uttar Pradesh were the states with the least percentage of students with access to smartphones with 54.4 percent, 58.4 percent and 58.9 percent respectively.
Government schools and textbooks
The report also found that government schools were much better at ensuring that students had textbooks of their current grade compared to private schools.
"Even in September 2020 at the time of ASER 2020 survey, a substantial portion of children had textbooks for their current grade," the report noted.
"This figure has gone up in 2021 with a reduction in the gap between government schools and private schools. Still, slightly higher fraction of government school children have textbooks in 2021 as compared to their counterparts in private schools," it said.
---
Follow us for the latest education news on colleges and universities, admission, courses, exams, schools, research, NEP and education policies and more..
To get in touch, write to us at news@careers360.com.