'AMU will soon have patented gamification in BSc Nursing course': Principal
BSc Nursing: In line with the nursing council direction, AMU has changed its syllabus, plans to develop games for its nursing curriculum.
NEW DELHI: While nursing education in India is going through major changes it still requires a number of reforms. The Indian Nursing Council (INC) has made a series of decisions to revamp the curriculum as per University Grants Commission guidelines. Farah Azmi, principal, College of Nursing, Aligarh Muslim University, spoke to Careers360 about the changes as well as the reforms needed. Edited excerpts.
Q. The INC is currently considering the first-ever integrated Ayurveda nursing degree as an add-on to the conventional nursing programme. Why do you think it is necessary?
A. The INC has proposed this to provide holistic nursing care for the patient and education to students. Holistic care includes mind, body, and soul. To provide this it is necessary to use a combination of allopathy and Ayurveda. In Ayurveda there are complimentary or natural therapies; "Shirodhara", oil massages, aroma therapy are extremely beneficial.
At the moment, the care that we provide to a patient is directed towards the body and the medicine overlooks the mind and soul. To fill this gap teaching Ayurvedic methods will prove beneficial. Modern medicine and Ayurveda have their own strengths and weaknesses. For example, conditions like appendicitis or cholelithiasis [gallstones] cannot be treated by Ayurveda and require surgeries; but some diseases that affect the mind of a patient can be treated with allopathy along with Ayurveda. I strongly believe that the special characteristics of all streams of medicine must be taught.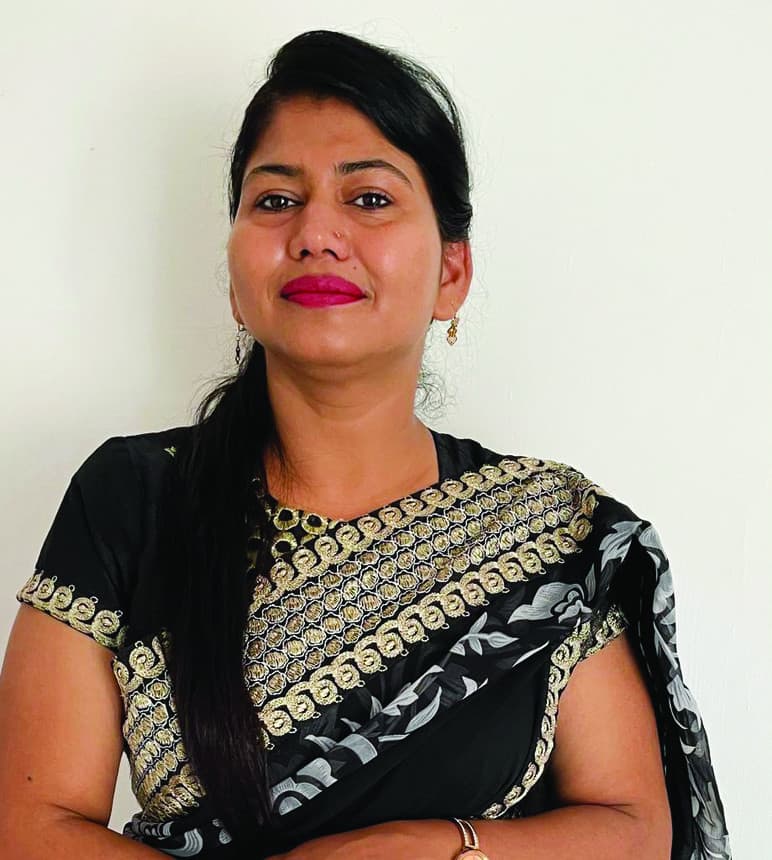 Farah Azmi, principal, College of Nursing, Aligarh Muslim University
Q. Recently the Madhya Pradesh High Court has derecognised 70 nursing colleges for not having adequate infrastructure. What do you think is the reason behind substandard nursing education in India?
A. It is true that most of the nursing colleges across India have a substandard infrastructure. I am a designated INC inspector and make surprise visits to colleges and universities. Most private institutions have started colleges for making money. Usually, they do not meet the standard norms and are immediately derecognised.
Recently, I visited a college for inspection in Uttarakhand. I found the college running without teachers and since teachers were absent, students also stopped attending. The laboratory looked like a store room, gathering dust. The college did not even have running water or fire safety and its layout was completely in violation of norms.
Not just in Uttarakhand, many nursing colleges in Uttar Pradesh are also lacking basic facilities. The college administration does not bother about cleanliness, lab articles or attendance. They do not recruit adequate faculties either which is the most common and major problem in such colleges. To tackle this situation, the INC has been frequently conducting surprise inspections and has directed all nursing institutions to install biometric attendance systems.
In my opinion, not just colleges, INC should also visit hospitals. The National Medical Commission usually visits hospitals and checks availability of doctors. They should include at least two members from the nursing department to inspect the staff and working conditions of nurses. For every 10 doctors, there are 200 nurses in a hospital.
Q. The nursing syllabus was revised this year. Can you elaborate on the changes?
A. Recently, the INC revised the BSc Nursing syllabus in order to ensure a uniform standard of nursing education in the country. The revised BSc nursing degree programme encompasses foundational, core and elective courses. It adopts the credit system and semester system as per UGC guidelines with minor modifications suitable to professional education in a hybrid form.
Also Read| The NExT Problem: Lack of clarity leaves MBBS students confused, prey to rumours
New subjects like health education informatics which deals with creating awareness of health policies and programmes and forensic nursing have been added to the curriculum.
Apart from that, the Uttar Pradesh Government has introduced several programmes like Dakshata that focus on building the skills-set of nursing students. In collaboration with National Health Mission, the government is planning to revive the nursing sector. The lack of skilled human resources in the health sector has been a major obstacle to improving healthcare in the state for the past many decades.
Q. There are a few educational institutions that are considering technology for training nursing students like VR labs and gaming in curriculum. Can gaming help?
A. Gaming can be a game changer. The virtual reality labs simulate the physical set up of a medical situation – a labour room or an operation theatre – which can allow hands-on training in life-like situations. For instance, nursing students are taught how to set up an operation theatre in which they are required to know the drill to set up the equipment step-wise. In gaming method, the student will have to identify the right pieces based on their priority. After this, they are scored on their performance. With the help of gaming, students can brainstorm and learn strategies on how to manage the situation and
prioritise tasks.
I am determined to introduce this method in our college as well as soon as possible. We plan to create our in-house game for which we will also file a patent.
Also Read| What is a course credit system and how are credits earned, transferred? A beginner's guide
Q. Recently, a section on 'advantages of dowry' in a sociology textbook for nursing was condemned by the INC. What kind of sociological training is given to nursing students? Does it need updating?
A. Although I do not wish to comment on this particular issue, I want to point out that social context and communication are a major part of nursing education. Society consists of people and nurses need to know how to communicate with them effectively.
We need to teach students to communicate, not just with patients but also with their families and friends. Every week, I take extra lectures on how to communicate and teach ideal behavioural practices. Not just theoretical but also practical knowledge must be imparted. These components are theoretically present in our curriculum but practically not implemented. Students should be given tasks and their behaviour and communication skills checked regularly. The students are also taught how to break bad news to a family and trained to not lose temper and composure.
Also Read| 'Money is gone': Why Indian MBBS students of Ukraine colleges see no way out
Q. A spike in migration has left India facing one of its worst shortages of nursing staff in recent years. What measures can be taken to tackle this?
A. Yes, there is a shortage of staff in hospitals but not entirely due to migration. There is no dearth of nursing students across. The problem lies in the lack of employment opportunities. The shortage is because these students are not absorbed in hospitals as permanent employees. Most of our students are recruited on a contractual basis which is essentially harassment. There should be an increase in the number of vacancies every year. If you look at the current situation, for every single post there are over 1,000 applicants.
These conditions lead to extensive migration to European and middle eastern countries.
Q. In the pandemic era, mental health issues and stress are rising and INC has noted this. How is AMU helping its students?
A. The INC has issued detailed guidelines to introduce 10 hours of Yoga in the nursing curriculum. We are required to teach different yoga practices to help nursing students deal with stress. We plan to start every day with 15-20 minutes of yoga.
However, the workload for a nurse, once they join, can be very high and they may not find enough time. There is usually a staff crunch and the number of patients is extremely high. I have been guiding my students to look for diversional therapies like meditation, music therapy and engage in their personal time. They have to take least 30 hours every week for their own interests and activities. Without this they will be overpowered by the system and feel exhausted, compromising their own and patients' healthcare.
---
Follow us for the latest education news on colleges and universities, admission, courses, exams, schools, research, NEP and education policies and more..
To get in touch, write to us at news@careers360.com.
Know More About
NIRF Rank
11
Rating
4.2/5
Download Brochure