Union Budget 2022: Fund offline classes, not edtech, for school children, say activists
Union Budget 2022: Fund offline classes, not edtech, for school children, say activists
Budget 2022: Educationists also want to see higher allocation for schools, teacher training to close learning gaps left during the COVID-19 pandemic.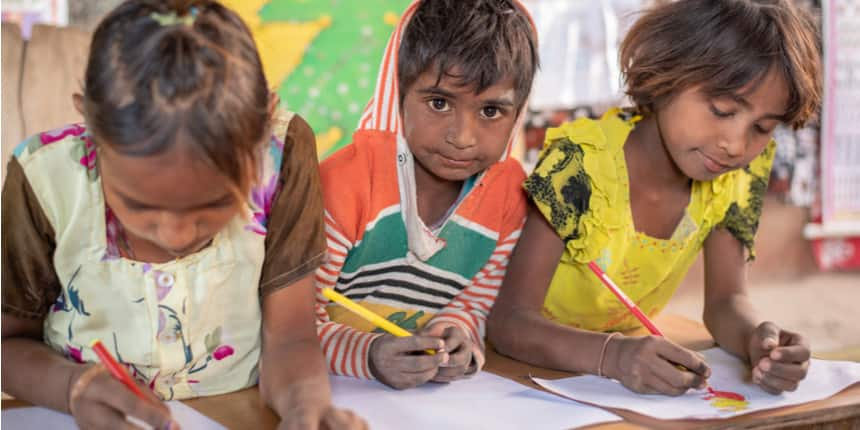 NEW DELHI: As the finance minister Nirmala Sitharaman prepares to announce the Union Budget 2022 in a few weeks, educationists have called for a better response to the challenges brought on by the COVID-19 pandemic.
7 min read
Mar 05, 2022
10 min read
Mar 05, 2022
Activists complain that there has been no effort from the central and state governments to address learning gaps and the increase in school dropouts. They also called for less investment in education technology and more investment in teacher training.
Some also said that the central government needs to provide a budgetary road map for the Right to Education Act, 2009 and the National Education Policy (NEP) 2020.
Effect of COVID-19
According to educationists, government budgets have largely neglected spending on some of the basic necessities and challenges caused by the pandemic, even though it has been more than two years since the first COVID-19 case was reported.
"There are some fundamental things that I would like the government to invest in. The infrastructure issue from a hygiene perspective, in the post COVID era. I have not seen any allocation of money for that," said Subir Shukla, principal coordinator of Group Ignus, a non-profit which works on improving the quality of education systems.
Also Read: Union Budget 2022: Need to raise budget for girls' education, says women's group
Looking beyond the immediate threat of the coronavirus, there have been multiple reports of learning loss and children abandoning school altogether during the pandemic.
A survey by a group of non-profit organizations found that only eight percent of rural children had access to online education.
However, schools have reopened without much effort to address these gaps.
"Because of COVID-19, the learning process has been very bad. A child who was in Class 1 in 2020 has reached Class 3 without learning anything in between. In many states, they have started schools as usual. They are least bothered about addressing this learning deprivation," said Niranjanaradhya VP, development educationist and founder member of the Karnataka State Commission for Protection of Child Rights.
The pandemic has also pushed children into child marriages, child labour, and begging.
"We have seen a huge amount of dropouts. That is really very worrisome. Supporting schools, local bodies, panchayats, for addressing these issues is somewhere where we should be investing money," said Shukla.
Funds for schools
According to educationists, there is an urgent need for allocating funds to the schools as well as the school management committees (SMCs) to address the "emergency" of learning deprivation and school dropouts.
"There is a need for untied funds for all schools across the country so that SMCs and teachers can plan together what measures they can take on learning deprivation," said Niranjanaradhya. "There is a need to provide resources for teachers and SMCs so that they can have a plan to address this emergency. I call it an emergency because any serious learning deprivation will have a serious impact on a generation. Unless you learn the basics in the lower classes, the entire generation cannot learn anything as they move on to higher classes."
Comprising parents and teachers, SMCs are statutory bodies mandated by the Right to Education (RTE) Act, 2009.
Also Read: Union Budget 2022: Every part of child protection needs funds, say activists
"Releasing funds for local authorities constitutes releasing funds at the panchayat as well as the SMC at the school level. According to the RTE Act, Panchayats are in charge of implementing RTE and SMCs are in charge of monitoring. Decentralising roles and responsibilities without devolution of financial power doesn't make sense," said Niranjanaradhya.
Teacher training
Activists also said that the pandemic-induced migration from private schools to government schools has also necessitated more funds for teachers and teacher training programmes.
According to Annual Status of Education Report (ASER) 2021, most states witnessed a sharp increase in enrolment in government schools.
"The government schools might have more students but they do not have more teachers. We already have a shortage of 10 lakh teachers and now it will become much more. Of course, post-pandemic you not only have to cover learning loss but you have to deal with emotional issues that were never there before," said Shukla.
Also Read| Budget 2022: Activists demand more scholarship funds for girl students
Activists also said that the fundamental concept of what we define as a school is being challenged by the pandemic. Hence, there is a need to train teachers accordingly.
"There is a huge shift required from what the school was seen as. The school is a social space, a support-security space for children, a socio-emotional space and teachers must relate with children. This requires massive investment in teacher training and teacher development including all the monitoring mechanisms of the cluster resource coordinators (CRCs), District Resource Coordinators (DRCs) and State Council of Educational Research and Training (SCERTs)," said Shukla.
RTE 2009, NEP 2020
Activists also called for separate allocations in the budget for implementing the RTE Act and the National Education Policy (NEP), 2020.
They also said that having a budgetary roadmap will help with better compliance rate for the RTE Act.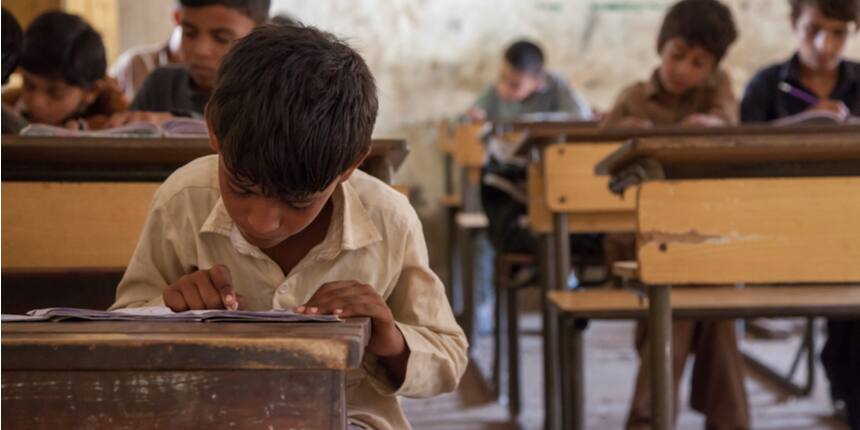 Budget 2022: Activists have asked for special budget allocation for NEP 2020 (source: Shutterstock)
"The ministry of education's RTE compliance data clearly showed that after implementing RTE for more than 11 years, the compliance rate for many states is less than 10 percent.If you take the overall Indian average, it has not even crossed 25 Therefore, the budget should have a clear plan and allocation for the implementation of RTE Act," said Niranjanaradhya.
A similar budgetary allocation is needed also for the NEP 2020. "They have been talking about NEP. It is already in their priority list but without releasing funds for NEP this cannot be done. Since education comes under the concurrent list and it is the joint responsibility of the centre and state, if they are really committed to implementing NEP, then certainly there should be a budget allocation. Otherwise, it is just talking in the air," said Niranjanaradhya.
Against technology, online education
Educationists said that the government must invest less in online education technology and more in facilitating offline classes.
"There is actually a lot of research that shows that what is currently going on does not work. Some of it is phenomenal. The richest countries of OECD after 20 years of using computers found that it does not help and we are repeating the same mistakes and not getting very far. So, I would reduce investments in doubtful technologies, which is the bulk of the technology used currently," said Shukla. OECD is the Organisation for Economic Co-operation and Development which includes the United States of America, the United Kingdom, France, Germany, among other countries.
"It is quite evident that technology is not a replacement in the core of education. So, it might be better to invest in other ways of ensuring continuity. That should be through local groups, mohalla classes, involving the community and volunteer groups, and supporting them," said Shukla.
"Perhaps there is a reconceptualisation of the model of the school as a distributed space that is not located only in the school all the time but can take place in different places and then technology can play a role," said Shukla. But this "reconceptualisation" requires research.
"The mistake that technology is making is that they are trying to provide the answers instead of providing the questions and the triggers for engagement. People talk about reimagining education, we have to reimagine the way technology does education also before you talk about introducing this and wasting time on this. That is also one thing I would do is to invest in research to find out what works," said Shukla. "Learning depends a lot on the learner being engaged in the activity …. If I ask the children what is the average number of teeth your family members have that will generate a lot more engagement including the family than a whole chapter on averages that I give on a screen like a textbook."
More funds, efficient use
The education system also needs to make more efficient use of funds.
"Yes, we need to invest a lot more in education. But we have to invest in such a way that we are able to spend that money more efficiently."
"When RTE was being formed and over the two years, we approved almost Rs 50,000 crore for states and even at that time, I kept saying that the amount will not be utilized and that did turn out to be the case. Almost Rs 15,000 crore were not utilized," said Shukla
"It is not that the money is not needed. The processing that is involved, or the administrative processes that are followed, leads to some bottleneck which means that money does not reach in time. We need a smarter system and not just a more funded system," said Shukla, who has served as consultant for Government of India, including as the educational quality advisor for Samagra Shiksha Abhiyan.
A large number of vacancies in administrative posts, including in the ministry of education, contributes to this bottle-neck. "One impact of this is that the ministry is only able to release money towards the end of the financial year and there is not enough time to spend it," he said. "The budget is cut, yes, but there is left over even in the reduced budget."
---
Follow us for the latest education news on colleges and universities, admission, courses, exams, schools, research, NEP and education policies and more..
To get in touch, write to us at news@careers360.com.