Budget 2022: Activists demand more scholarship funds for girl students
Budget 2022: Activists demand more scholarship funds for girl students
Scholarship Woes: A scheme encouraging SC, ST girls to stay in secondary school is all but dead. The amount was too paltry and the process difficult.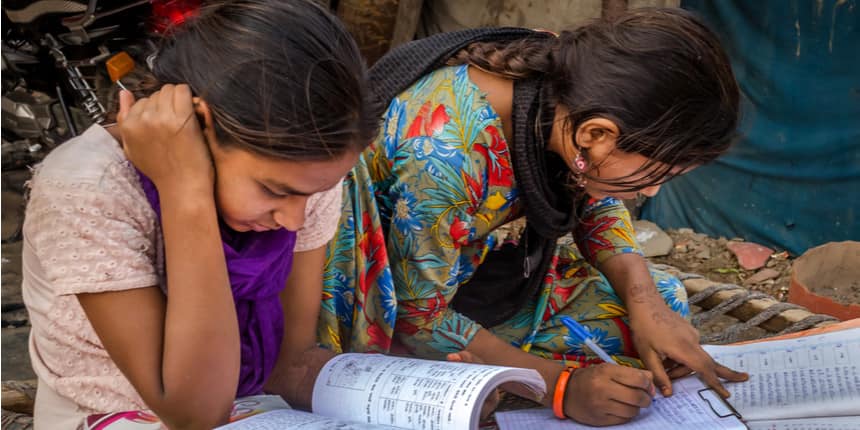 NEW DELHI: With the upcoming Union Budget 2022, educationists and activists are demanding that the government should allocate much more for girl children than it has been doing in the past few years.
Activists said that in light of COVID-19 and the recent Cabinet decision to increase the age of marriage for girls, it is imperative that the central government allocate more for girls at the secondary level in the upcoming Union Budget 2022 to curb dropouts and child marriages.
Also Read| Union Budget 2022: Post-matric scholarship for SC students under-funded for years
The Union Budget 2021, which followed the first wave of the COVID-19 pandemic, saw drastic cuts in education. The overall education outlay for school education was cut by more than Rs 5,000 crores and the country's largest education scheme, Samagra Shiksha Abhiyan, saw a cut of nearly Rs 8,000 crores.
One of the many victims of the fund cuts was the National Scheme of Incentives to Girls for Secondary Education, a scholarship scheme for Scheduled Tribe and Scheduled Caste girl children.
The scheme, which was aimed to "reduce the drop-outs and to promote the enrolment of girl children" among the marginalised Scheduled Castes and Scheduled Tribes, was allocated just Rs 1 crore for the financial year 2021-22.
Reducing budget for girls
As per the scheme, Rs 3,000 is deposited as fixed deposit in the bank accounts of eligible candidates which they can claim with interest upon passing Class 10 and attaining the age of 18 years.
However, the central government has been reducing funds for the National Scheme of Incentives to Girls for Secondary Education over the years. In 2017-18, the government had spent over Rs 292 crores on the scheme. The allocation was reduced to nearly Rs 165 crores in 2018-19 and to just below Rs 9 crore in 2019-20.
With the drastic cuts in the budget, educationists fear that the government may be looking to close down the scholarship.
Officials and educationists also pointed out that the scholarship amount was far too low for it to provide any incentive to girls and that the government should allocate a considerably higher amount of funds in the Union Budget 2022 to ensure the scheme succeeds in keeping girls in school.
Scholarship amount a deterrent
Some educationists were of the opinion that the National Scheme of Incentives to Girls for Secondary Education was "immaterial" in providing incentives to girl students of these communities.
"This is an incentive scholarship with a very small amount. I don't know what incentive is provided here. After four years, with a minimal interest of five percent they'll get around Rs 5,000. This is a joke. How is this an incentive for secondary education when the students will not receive the amount during their education but after they attain maturity." said Aheli Chowdhury, co-founder of Joint Operation for Social Help (JOSH).
"The cost-benefit of the incentive does not make sense. The student might have to spend nearly the same amount for travel and other purposes required for attaining the scholarship. It's not helping the students today," said Chowdhury.
Also Read| Union Budget 2022: NIT funds too little for expansion, research, ranking
State officials in charge of implementing the scheme conceded that students in rural areas find it non-viable to apply for a scheme that only gives a paltry sum as scholarship.
"The amount is too little. Most students here are in the rural areas and they have to walk several kilometres to the bank. It doesn't make sense for them. So, many of them do not apply for the scholarship," said TM Pyngrope, nodal officer for the NSIGSE, department of school education and literacy, Meghalaya.
Activists said that this system of providing money after the students attain an age of 18 years is counterproductive.
"Rather than spending Rs 6-7,000, parents would marry them off. The parents would rather spend no money at all on the girl child than wait for the money to be reimbursed. Even boys are dropping out because of this reason but it is more so for the girls," said Chowdhury.
Competing scholarship schemes
Some activists also pointed out that the reduced funds might imply fewer students are opting for the scheme and even that they are opting for other central or state schemes such as the Post Matric Scholarships and Pre Matric Scholarships for students from marginalised communities. These are not for girls alone.
"We should also look at whether there has been any increase in the state scholarships. Because central scholarships are only a part of it. So, we cannot conclusively say that the government has reduced this benefit without looking comprehensively at the budget," said Renu Singh, country director of Young Lives India, a research and development consultancy that focuses on children, adolescents and youth.
Also Read | COVID-19: Students struggle for months without fellowship during pandemic
However, according to a report by the National Campaign on Dalit Human Rights (NCDHR), more popular scholarships such as the Post Matric Scholarships have also been consistently underfunded over the years.
This, along with the bureaucratic procedures surrounding scholarships, have meant that a large section of students are not benefitting from these scholarships.
"Even for Post Matric Scholarships, less and less people are applying due to the difficult application process. Over the years the allocation of funds has also decreased for Post Matric Scholarships," said Chowdhury.
Difficulties in availing scholarships
Activists also said that the process of availing scholarships is frustratingly difficult.
"Students have to fill KYC, link bank accounts to Aadhar. Sometimes, the scholarship is rejected because their name is wrong or they haven't linked their bank accounts to Aadhar. Even though the dates for applying for the scholarships were extended twice or thrice, many students had missed out on applying," said Yuman Hussain, executive director of Azad India Foundation.
"Corrections take a lot of time. It will take two or three months. The schools are supposed to send the students' details to the district authority and they don't do it on time," said Hussain.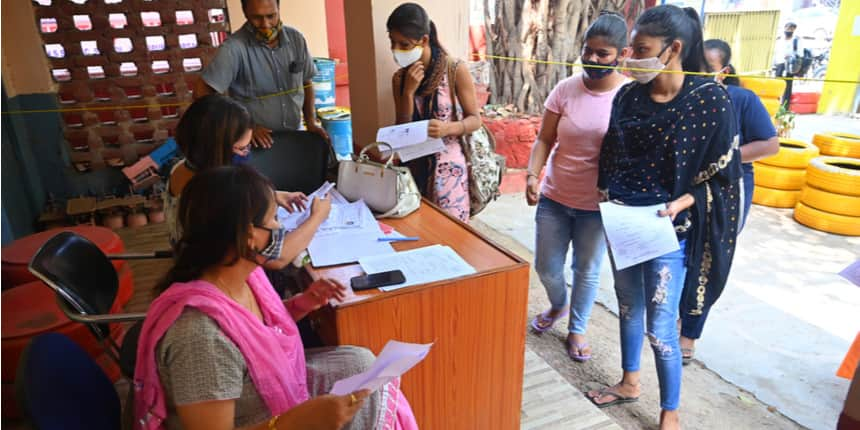 For availing scholarships such as post matric scholarship, students have to upload documents digitally (source: Shutterstock)
Activists also said that due to the opaque official procedures, students have had to go without any scholarship in certain instances as they can opt for either state or central scholarships, not both.
"In 2020, around 300 to 400 students from Kishanganj, Bihar, had applied for the ministry of minority affairs scholarship but the government had cancelled the entire process when there was a huge scam. Many students lost out on scholarship that year. They couldn't even apply for state scholarships because you can only avail one scholarship at a time, either state or central," said Hussain.
Aadhaar problem in scholarships
In Uttar Pradesh, students have to upload 11 separate documents digitally to apply for Post Matric Scholarships. The documents then go through at least three levels of scrutiny.
"Aadhar and bank account not linking is a classic problem in any direct benefit transfer (DBT) scholarship. When the bank mergers happened in Uttar Pradesh, they didn't update the details and the scholarship money for many students reached the bank but was sent back," said Chowdhury.
Moreover, they said that state, colleges and interschools do not even try to popularize the scheme or make students aware of it. They said that the problems are even starker for those in the rural areas.
"You can imagine how difficult it is for students from SC-ST communities in Jharkhand and Chhattisgarh to apply digitally. They have to find access from somewhere. Moreover, every year they have to submit an income certificate, course certificate. The students have to reapply each year also," said Chowdhury.
Union Budget 2022: Funds for secondary school
Activists said that it is crucial for the government to ensure more funds for the secondary education of girls in light of recent events.
"This has become more important considering the proposal to increase the age of marriage for girls from 18 to 21 was cleared by the Cabinet. It is imperative that the government puts in more funds to support the secondary education of girls," said Renu Singh.
"Not only scholarship but there is a need for more residential schools for students, especially from the SC/ST communities. We had conducted a longitudinal study in Andhra Pradesh and it was very clear that these girls who were from very poor homes did exceedingly well after they got into residential schools," said Singh.
COVID-19 impact on girls' education
Also, many girl students had reportedly dropped out of school and got married during the pandemic as they were left without any support system.
"What happened to girls in secondary education during the pandemic was pathetic. If you read the reports you will know that many were married off, many took up child labour, many were abused. There was no system or protection for them," said Shanta Sinha, former chairperson for National Council for Protection of Child Rights (NCPCR).
"The government should have promised 100 times more than what they had allocated. For students from adivasi communities it was a huge battle to reach upto the secondary school. The system should do all it can to ensure that they continue in the system," said Sinha.
Activists were of the opinion that the government does not spend enough on secondary education in general.
"You are funding 6 to 14 years of age. But after Class 8 you are focussing on skill development. For most of these skill development courses, students have to pass Class 12. When they are dropping out even before that, what did you achieve by focusing on skill development?" said Chowdhury.
NEP 2020, SSA, Gender Inclusion Fund
"Now they have merged everything into Samagra Shiksha Abhiyan. The SSA guidelines are themselves vague. It's like saying "let there be light" but where will the light come from? It's not enough saying they will reduce dropouts. How will they achieve this?" asked Chowdhury.
The National Education Policy 2020 had promised to set up a gender inclusion fund for promoting gender equality. As of now, the fund only exists as a promise. There is no clarity on whether such a separate fund will be set up and what it will be used for.
In an answer to a Parliament question on the gender inclusion fund, the education ministry pointed to the existing schemes in the Samagra Shiksha Abhiyan.
"Many of us had tried to put forward demands linking to the gender inclusion fund, to force the government to spell out the details of allocations, but since the fund does not exist we thought it would be unwise to present these demands linking to something that doesn't exist," said Chowdhury.
---
Follow us for the latest education news on colleges and universities, admission, courses, exams, schools, research, NEP and education policies and more..
To get in touch, write to us at news@careers360.com.