Break Free: Liberal arts colleges let you design degrees, explore new careers
Break Free: Liberal arts colleges let you design degrees, explore new careers
Liberal Arts Programme: Allowing choice and variety, liberal arts education is letting students explore, grow more creative, become more employable.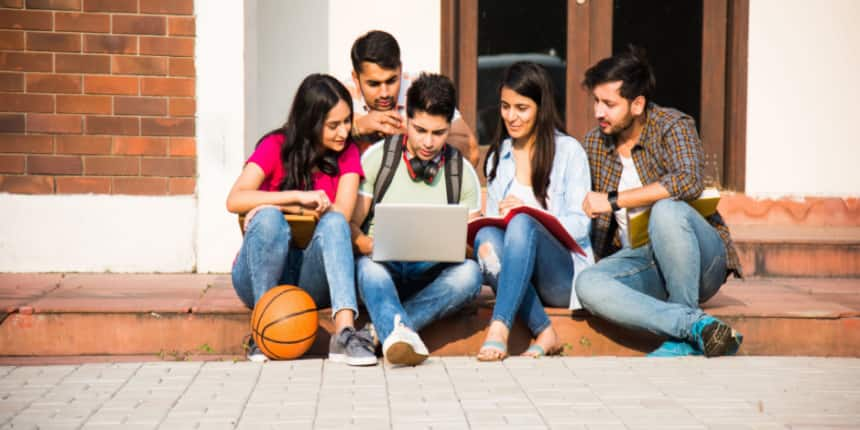 NEW DELHI: Imagine learning the principles of management from the fallen heroes in William Shakespeare's plays, or the nuances of governance and politics through war poetry. Such adventures in learning are being made possible by liberal arts education, an approach to higher education that emphasises the interconnectedness of disciplines rather than their differences.
Unlike the rigid traditional programmes offered in India's conventional universities, liberal arts institutions are attracting students by offering choices, a shift away from rote learning and versatile skills that fit diverse careers.
Most universities offer three-year undergraduate courses with a few exceptions that include a fourth year dedicated to research and thesis-writing. Instead of a pre-defined career path, the liberal arts programmes aim to solidify foundational learning before pursuing specialisations. The National Education Policy (NEP) 2020 also insists on higher education institutes becoming multidisciplinary by 2040.
A liberal arts programme also allows for the exploration of new and untrodden career paths. With a liberal arts degree, students can branch into a wide array of career options such as journalism, public relations, writing, law, politics, linguistics, publishing, social work, psychology, management, public policy, civil services, marketing and more.
Since this form of education emphasises discussions and the exchange of ideas, classes tend to be experiential, and interactive. The programme cultivates critical thinking and creative problem-solving along the way.
Also Read| How sports universities are changing the game in 'physical education'
What is considered liberal arts?
Breaking the rigid barriers between professional and liberal education is one of the main agendas of these institutions. A discipline is not viewed from a single perspective.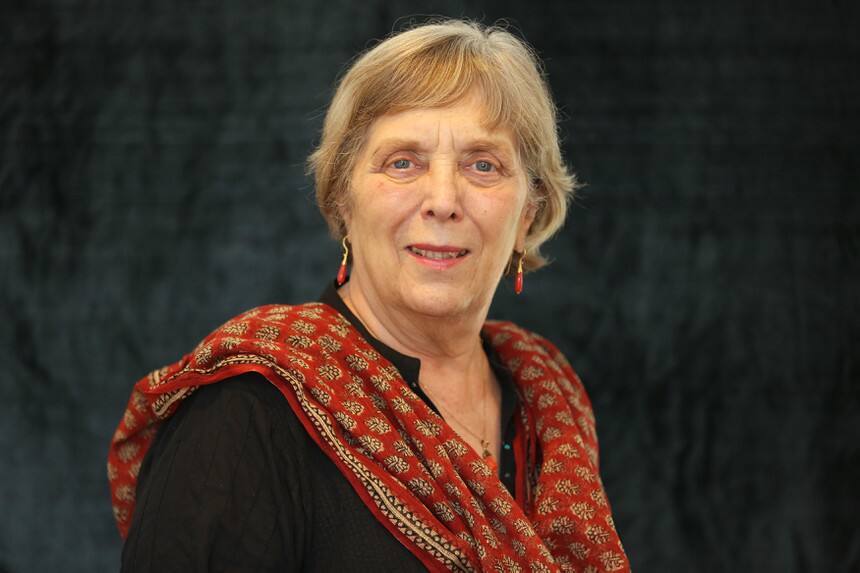 Kathleen Modrowski, dean, Jindal School of Liberal Arts and Humanities, OP Jindal Global University.
"If you are studying gender studies, you look at it through different lenses. The same goes for the environment, you can look at environment and space organisation, and human intervention in the environment. In the former way of looking at the environment, you will look at distinct forms of science related to it but what you will be missing would be a more qualitative approach and narrative," explained Kathleen Modrowski, dean, Jindal School of Liberal Arts and Humanities, OP Jindal Global University.
The three-year UG programme at Jindal School of Liberal Arts and Humanities offers nine majors that students are required to declare at the end of the second semester. The initial year is meant to discover and explore foundational courses. In addition, the programme lays emphasis on dance, art, music and other expressive arts.
"We have a requirement in our programme for taking at least four courses in expressive arts. What I mean by that is, courses on handicrafts and the meaning attached to it in a community, or studio arts like painting and sculpture making, or archaeological findings that help us understand these arts," Modrowski added.
While Jindal's liberal arts programme is restricted to arts and humanities, other liberal arts schools allow minors even in computer science, electronics and communication, electrical, mechanical and civil engineering.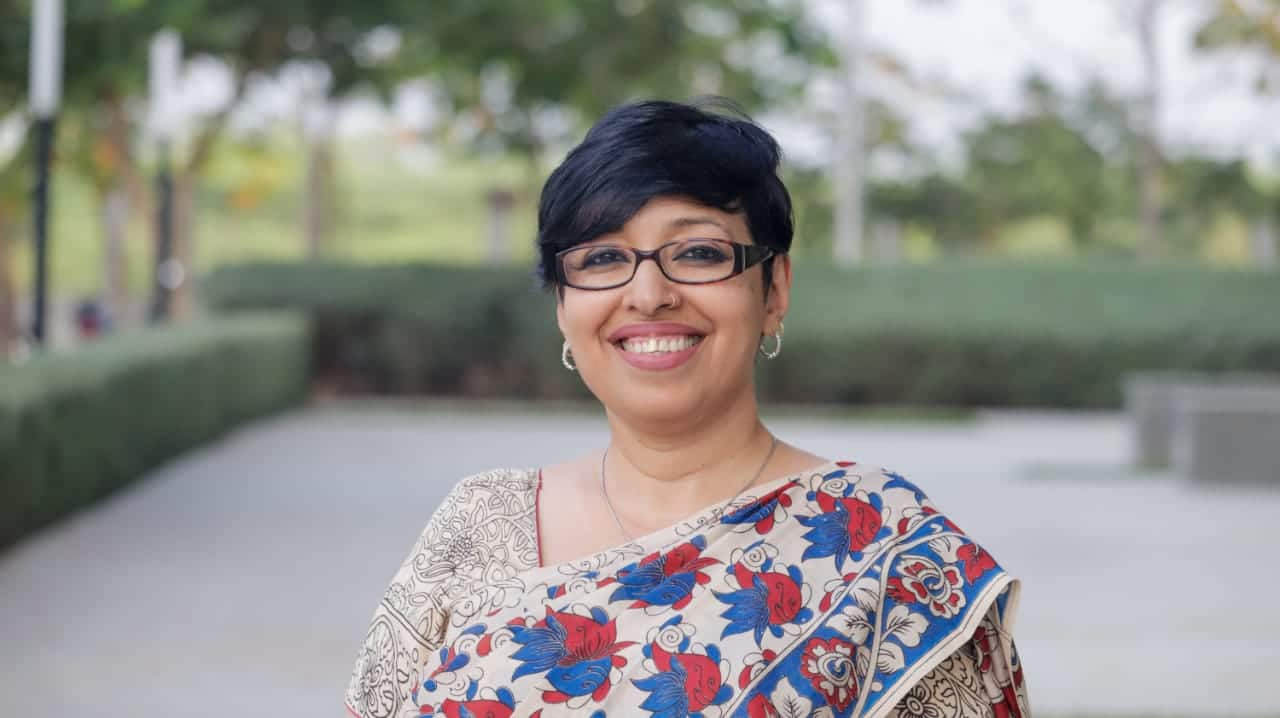 Srabani Basu, teacher, English department, SRM University, Andhra Pradesh
"We have floated courses that are liberal and cross-disciplinary. For example, students from liberal arts can also choose a minor in engineering or any other science discipline. The idea is to break free from compartmentalisation and allow students to explore across the sciences and humanities," said Srabani Basu, teacher, English department, SRM University, Andhra Pradesh. "For example, students who are interested in understanding how the brain functions can take up a course in psychology and also artificial intelligence. There is no barrier when it comes to exploring ideas here."
Also Read| How BTechs in tier-2 towns landed IT jobs with crore-plus salaries
At Plaksha University, Punjab, the B.Tech course has integrated social sciences subjects. "For overall holistic learning, the interconnection between courses is of immense importance," said Rudra Pratap, founding Vice-Chancellor of Plaksha. "We don't think that aloof teaching is effective at all. Therefore, we have different kinds of humanities courses. We have courses like technology and society which teaches about how technology impacts society, critical thinking and scientific reasoning and ethics and technological innovation. These are taught in the first three semesters. They push students to think about society's problems, and the impact their products can likely have on our social fibre. We have an active dialogue between humanities and engineering faculty members unlike the siloed humanities faculties in engineering colleges."
The University Grants Commission (UGC) is also encouraging diversity in disciplines with four-year undergraduate programmes. In March, the commission proposed common introductory courses in natural sciences, humanities and social sciences for the first three semesters for all students, regardless of their field of specialisation. It also includes common courses on regional languages, English, yoga, artificial intelligence and data.
The new system of multiple entry and exit at various stages during the course of a programme introduced by the UGC also allows the same flexibility. If a student does not like a particular program, they can exit the course and join another after a year or so, and their previous performance recorded in the Academic Bank of Credit. A combination of different disciplines will not go in vain. Such a student can be awarded a degree in liberal education.
Liberal arts: Designing own degree
Another advantage of the interdisciplinary approach in liberal arts is designing your own degree right at the undergraduate level, often with an unconventional combination of subjects.
"Something that is not too well known in India is to self-design a major. There are students who have chosen literature and psychology. These are two fields that are blended to eventually work on how psychology can be used to analyse creative writing. Another thing that is becoming popular is an international business with arts that includes marketing, international business psychology that studies organisational studies. Students have combined environment and art to explore what art forms lend themselves to promoting sustainable development," explained Modrowski.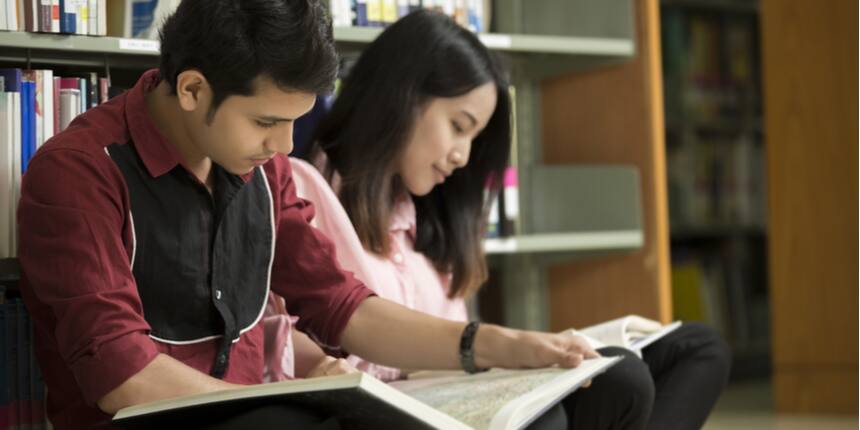 Liberal Arts colleges in India allow students to pursue courses that are rarely clubbed together. (Picture: Shutterstock)
Similarly, the three-year liberal arts programme offered at Ashoka University allows students to pick up courses that are rarely clubbed together – philosophy with sciences. "Ashoka is unique in enabling students to reach across disciplines to do different things that are interesting to them. One recent example is a philosophy student in our university who wanted to pursue physics theory courses. His basic discipline was philosophy but also studied physics theory and now this student has gone ahead to pursue higher education in philosophy of sciences. We at Ashoka were able to provide credit for this course in the transcript itself. The basic principle of liberal arts sciences is that all disciplines fundamentally belong together. At our university, students can take courses in different branches of knowledge and they get recognition for having done so. It catches the imagination of the young generation and also helps them develop new and innovative ways of thinking," said Malabika Sarkar, Vice Chancellor, Ashoka University.
Also Read| How will Gujarat's 11 new private universities impact its higher education?
Meanwhile at SRM School of Liberal Arts and Basic Sciences, literature and language are combined with traditional courses like political science and management. Students can opt for management or engineering courses as minors for 20 extra credits.
"Our courses are also very unique. We have neurolinguistic programming-based language courses; we also offer something called the tragedy of mismanagement in which we teach the principles of management mapped with heroes of Shakespeare. For example, we look at Shakespeare's heroes in Macbeth, Hamlet, and Othello and analyse why the heroes in these stories fail…. Why did they fail and what was the mismanagement? We also offer a course in Shakespeare's tragic universe and the wheel of Karma. There is a project-based course on war poetry. It is not just studying war poets and their poems but the sociological and historical perspectives involved," said Basu.
Beyond the classroom
Liberal education also stresses experiential learning. Community engagement, fieldwork, projects and dissertations are woven into the programme and carry credits. The idea, according to Modrowski, is to develop "new problem-solving perspectives".
"We involve students in community engagement, unlike the ivory tower approach where one would be isolated and study issues without the interventions of the external world. For example, students who study environmental sustainability regularly visit the rural areas in Haryana closer to the campus. They study the environmental developments in these small villages, the quality of water, the use of animals, building materials etc. They also study huge issues like immigration because there are industrial hubs that are coming up in places like Kundli and that has an enormous impact on the environment. This way a student is figuring out what the right questions are and working with other disciplines," she further explained.
Also Read| How private universities cast a global net to build faculties
At SRM University, hands-on learning is done through film-making and paper presentations. "At the end of a semester, students are either asked to prepare a documentary or present a paper on the subject of their preference. The students are also given opportunities to interact with the community depending on their project," said Basu.
Besides making them more employable, this interdisciplinary foundation helps graduates compete in Indian and international workplaces. Some institutions allow students can extend the three-year programme by another year to work on a project or spend a semester in partner foreign institutions. This, too, fetches credits.
"Students who want to go into international non-profit organisations prefer to gather work experience before they study at the graduate level. We also have vibrant study abroad programmes in collaboration with reputed institutions like Oxford, Harvard, Stanford summer programmes which expose the students to a larger job market," said Modrowski.
The integrated research component in the final year of the programme is a way to a definitive career path. "In India, people are beginning to understand the value of undergraduate research. Students get to turn their research into meaningful work and it gets published. Being able to engage in depth with a subject also allows students to get a clear idea of what they wish to pursue career-wise," she added. "Also, students are obliged to do an internship every year which is graded."
---
Follow us for the latest education news on colleges and universities, admission, courses, exams, schools, research, NEP and education policies and more..
To get in touch, write to us at news@careers360.com.