Parliamentary panel suggests reopening of schools, measures to reduce learning loss
Parliamentary panel suggests reopening of schools, measures to reduce learning loss
School reopening: The Parliamentary committee in its report has observed that the learning loss is likely to impair the cognitive capabilities of students.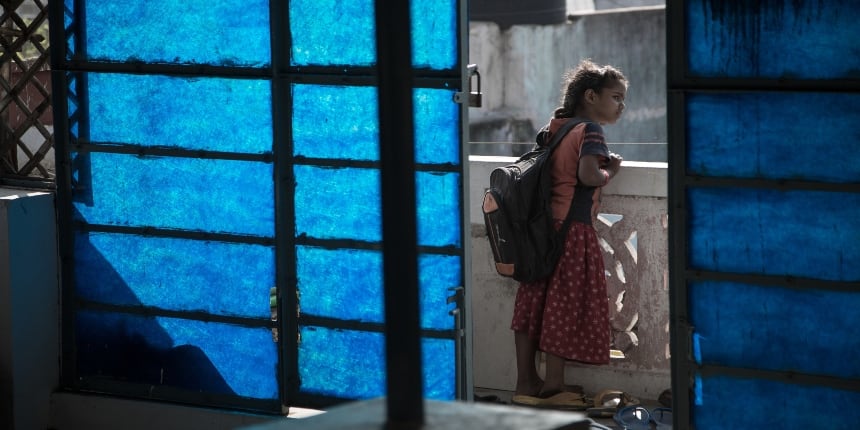 NEW DELHI: Closure of schools and online education has "exacerbated the learning crisis" for children amid the pandemic, according to the Parliamentary standing committee on education, women, children, youth and sports report submitted on Friday.
Admissions @UPES Dehradun. Ranked #65 by NIRF, Highest CTC 50 LPA. Apply Now
Applications Open @Bennett University. Highest CTC 1.2 Cr. 25 crores worth scholarships. Apply Now
The committee in its recommendations on reopening of schools has noted that many children have been pushed into child marriage or household chores in the absence of school learning. To combat this, the committee report has suggested the government take a "balanced view" and reopen schools with necessary measures.
More than 32 crore student population studying in schools and colleges have been affected by the "largest disruption" of the education system in India, it added. The report has suggested vaccine drives for school children, teachers, and staff, staggered or alternate days of the school session, regular thermal screening, and medical infrastructure to be put in place for schools to reopen.
"The learning loss of more than one year would necessarily have weakened the foundational knowledge of the students especially in the subjects of mathematics, sciences and languages at school level. This learning loss is a big deficit and is likely to impair the cognitive capabilities of students," the panel said in its report.
Also Read: School Reopening Live Updates 2021: When will schools reopen in India?
The committee led by the Rajya Sabha MP Vinay Sahasrabuddhe has further advocated the strengthening of digital infrastructure for hybrid learning and comprehensive data collection leading to learning loss caused by school closures.
COVID-19: Learning loss
According to the school education department, around 85 percent of students accessed online classes and the rest were approached through different modes. The report observed that the ground reality is however different where around 70 percent of students go to government schools that lack basic facilities are unlikely to have digital access for remote learning.
"Only 23 percent of the students had access to devices to attend online classes so the remaining 77 percent of the students were deprived of attending online classes," the report said. The increased drop-out rates, as per UDISE report, has increased at the secondary level affecting 17 percent boys and 15.1 percent girls. The data further showed that more than 33 percent of students belonging to Scheduled Castes, Scheduled Tribes and Other Backward Classes drop out of state government schools in Class 10.
Also Read: JEE Main 2021 Toppers (session 3) released; Download list here
The total closure of educational institutions during the COVID-19 pandemic has affected roughly 24 crore school children, out of which 12 crore children are from Classes 1 to 5 and 6 crore each from Classes 6 to 8 and 9 to 12.
The learning loss has been significantly higher in rural areas where students are 10 percent less likely to access remote learning than their urban peers, the report said. Girls, in particular, are at risk of never attending the school again.
Department of school education informed that the education ministry, under the pandemic situation, had provided a budget of Rs 1,081.68 crore to 36 states and Union Territory, out of which only Rs 808.79 crore was utilised. In 2021-22, a budget of Rs 1,181.31 crore was allotted to 25 states. The committee expressed grave concerns over under utilization of budget grants by the state governments.
Recommendations
To make up for the learning loss caused by school lockdown, the committee has suggested developing bridge courses to bring students to the level of learning of each class.
The panel also recommends assessment of learning outcomes through periodical quizzes, tests, and provide remedial classes customised to the needs of a student. A need to frame guidelines for internal assessment, practicals and project work have also been suggested.
Furthermore, the committee has suggested collection of data to analyse the learning loss among students especially from economically weaker sections and marginalized sections and students with special needs.
Also Read: College Reopening Live Updates: When will regular classes resume in India?
The panel urges a concerted effort for out-of-school children, particularly girls, to bring them back into schools by giving incentives like nutritious food, study material and digital devices.
To reach students in the remotest part of the country, the committee has suggested telecast of educational programmes through satellite TV. Indian Space Research Organisation will provide technical assistance for enhanced content delivery through satellite TV.
Write to us at news@careers360.com